Dental Exam

Salem, OR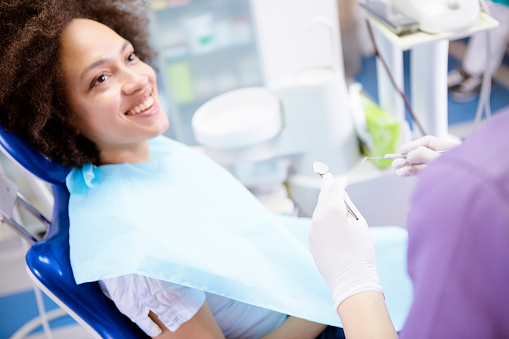 A dental exam is the process that will serve as the initial appointment for many dental procedures. It is used to make inspections of the teeth with a variety of tools. When the dentist feels that a clean bill of health is obtained, your next appointment won't be needed for six months.

During the exam, the dentist may suggest ways to improve your oral health as well as what foods to stay away from. Most likely, a dental hygienist will be doing the cleaning as part of your exam. We will also educate you on the importance of oral health.

When you get in touch with us at Shull Family Dentistry, your appointment will be set up and any questions you may have will be answered by the dentist. As the exam is done, the early detection of any conditions will help determine any necessary treatment.


The Purpose of Dental Exams

When gum disease is present, that is a good motive for an exam to be conducted. The exam will help the dentist decide on how to counter the involved inflammation and swelling. Having these signs will require you to be in contact with a dentist.

When your dental exam finds several other underlying problems, then a more thorough exam will be conducted for each individual issue. Having a condition such as periodontitis can lead to many other issues so it is important to reverse gum disease as fast as possible. A regular exam every six months should always be conducted so that all aspects of your oral health are monitored.


Steps Involved With Exams

The dental exam steps are self-explanatory and start with an appointment being set up. After arriving, the patient will be seated and prepped before the dentist sees you. The dentist will arrive and proceed to make a visual inspection followed by a physical inspection of the entire oral cavity.


Schedule Your Dental Exam Today

Many dentists encourage their patients to have an exam as often as possible. It can be a simple cleaning or a root canal. Whichever type of exam takes place, you need to ensure that it is taken seriously so that all issues can be addressed as quickly as possible.

By having an initial exam, your oral health, as well as your overall health, will improve. Your exam will keep you motivated to maintain a healthy, regular routine of brushing and flossing. Get in touch with us at Shull Family Dentistry at 503-362-5019 to schedule your next exam.