Laser Dentistry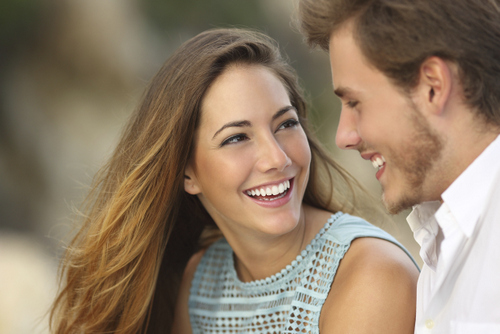 At Shull Family Dentistry, we proudly incorporate the cutting-edge technology of laser dentistry into our comprehensive dental services. Laser dentistry revolutionizes the way we approach dental procedures, providing patients with a more comfortable and efficient experience. Using the power of focused light energy, our skilled dentists can perform a wide range of treatments with incredible precision and minimal discomfort. Whether you require cavity detection, gum disease treatment, teeth whitening, or even oral surgery, our advanced laser technology ensures quicker healing times, reduced pain, and enhanced results. Experience the future of dentistry with our state-of-the-art laser techniques, delivering exceptional oral care in a gentle and innovative manner.


Fillings

We are able to perform about 95% of our fillings without dental shots. The typical patient will not feel anything during the procedure except for some minor vibrations. Even if we do have to numb a patient, the laser is more gentle on the tooth nerve resulting in less likelihood of needing a root canal in the future. The laser energy also sterilizes the surface before we fill the tooth back in, ensuring no bacteria are left behind. Using a laser for fillings results in a totally different experience that is more comfortable and less invasive.


Snoring

Sleep breathing disorders are becoming a huge problem in the United States. Studies have shown that snoring is typically associated with some form of sleep apnea. With our Lightwalker™ laser, we are able to perform non-surgical tissue modification of the tissues associated with the airway with a procedure called Nightlase™. This treatment can shrink these tissues, increasing the airway space and reducing or completely eliminating snoring. Studies have shown that Nightlase™ can also improve the breathing in patients that have sleep apnea and are unable to tolerate CPAP or mandibular advancement devices. If you are interested in knowing more about this procedure, call our office and schedule a consult so we can assess if you are a candidate for treatment.


Smoothlase™

Smoothlase™ is non surgical facelift using laser energy to stimulate your body's natural collagen production. The procedure is all done from inside the mouth using dual wavelength laser technology. It can smooth facial wrinkles from under the eye to the jaw line, tighten tissue in the jowl/under the chin area, tighten cheek lines, and improve the surface texture of the skin. There is no downtime, no need to be numbed and full effects will be visible within 6 months.


Photobiomodulation

Everyone is familiar with what inflammation is. We have all had an injury or condition where the inflammatory process has caused some discomfort. With many dental procedures, inflammation is not an ideal process. With our Lighwalker™ we are able to deliver lower level laser therapy to surgical sites and various sources of facial/head/neck pain. This process is called photobiomodulation; it is very fast and often times improves conditions after one treatment but can take 2-3 treatments. Beyond reducing inflammation, photobiomodulation increases blood flow to the area which stimulates/boosts your body's own healing process.


Surgery

We are able to use the laser for instances when we cannot save a tooth. It allows us to more gently extract teeth and remove infection in the bone once the tooth is removed. For all of our surgical procedures, we utilize photobiomodulation to reduce inflammation and pain and improve outcomes.


Lip and tongue ties

As with all of our surgical procedures, we are able to achieve a much more comfortable surgical outcome with removing lip and tongue ties. Using the Lightwalker™ we are able to remove ties with minimal to no bleeding and no stitches in a very fast procedure.


Periodontal surgery

When you have deep pockets around your tooth, you are typically experiencing a condition called periodontitis. This is usually associated with different forms of bacteria that are eating away at the bone and ligaments that hold your tooth in place. If left untreated, it can lead to loss of teeth and infection. In many cases of periodontitis, the traditional method of surgery can be very uncomfortable and involve needing stitches. With the Ligthwalker™ Twin Light Periodontal Protocol™ we are able to resolve periodontitis and can actually regrow the lost bone/ligament attachment around the tooth. This method is more comfortable afterwards and does not involve any needing any stitches.