Periodontal Maintenance and Care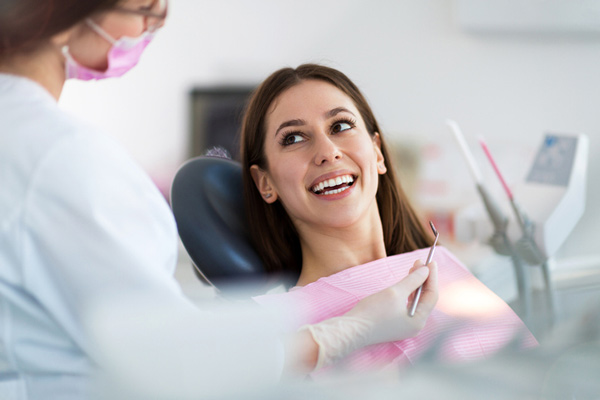 Gum disease is an infection that irritates the tissues and bone that surrounds the teeth. It is known as periodontitis in its late stages and gingivitis in its early stages. Gingivitis can cause the gums to bleed, turn red, and swell. Alternatively, periodontitis results in tooth loss because it impedes chewing, makes teeth loose, and draws the gums away from the tooth. Periodontitis is preventable through regular brushing, flossing, and dental visits. Visit Shull Family Dentistry to schedule an appointment for a gum disease exam.


What Are the Benefits of Periodontal Maintenance and Care?

Everybody can get gum disease, which is brought on by bacterial plaque, a white film that forms on the surface of the teeth. The bacteria in the plaque produce harmful acids that erode your gums and teeth. When plaque is left on your teeth for a long period, it develops into tartar, a rough, porous layer. Plaque and tartar buildup can be prevented by daily brushing and flossing.

Plaque accumulation is inevitable no matter how well you brush your teeth, making deep dental cleaning necessary. By removing all plaque and tartar buildup, professional teeth cleaning lowers the risk of cavities. Additionally, as tooth cleaning removes bacteria below the gum line, it can prevent gum disease. Untreated gum conditions can damage the dental roots' surrounding bone tissues, leading to bad breath, unattractive gum tissue, and ultimately tooth loss.


Prevention of Gum Disease

By practicing better oral hygiene every day, you can prevent periodontitis. You should brush your teeth at least two times a day, when you wake up in the morning and before going to bed. You should also floss at least once a day, ideally right before brushing, since it helps eliminate all the food debris lodged between your teeth.

Make appointments with your dentist at least twice a year for routine examinations and cleanings. People with several dental issues should visit the dentist more frequently. Avoid using tobacco products since they can harm your gums and ultimately lead to gum disease.


Gum Disease Treatment

Periodontitis can be cured, regardless of its seriousness, but it requires more time and complex treatments. Deep teeth cleaning techniques like scaling and root planing are employed to remove tartar and difficult stains from the tooth roots, where bacteria thrive. In order to treat gum infections that a dental cleaning did not address, the dentist may advise you to take antibiotics.

Your dentist will do flap surgery if the infection is more serious. The technique helps to remove deposits from the gum line. Bone grafting is beneficial for patients who have lost bone because it encourages bone regrowth. Having follow-up exams is imperative so your dentist can monitor your healing. If your recovery is not going well, your dentist can advise trying a different treatment method.

Visit Shull Family Dentistry for a gum disease check-up. Call us today at 503-362-5019 for more inquiries.