The Effects Of Tooth Loss

Salem, OR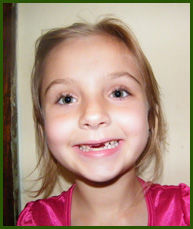 Tooth loss can have a detrimental impact on an individual's appearance and health, as well as their self-esteem. Although one may not be conscious of the effects of tooth loss immediately after losing a tooth, the full extent of the impact of tooth loss may emerge over time.


Some major changes that missing teeth can bring into an individual's life include:


Low Self-Esteem

Missing teeth severely impact an individual's self-esteem and confidence and make them unhappy with their appearance. According to Dr. Shull, some patients with missing teeth avoid going out in public due to feelings of embarrassment and low self-esteem caused by their missing teeth.


Alterations in Facial Appearance

According to , tooth loss can add around 10 years to an individual's appearance. Patients with more than one missing tooth in specific areas of their mouth can develop a condition called facial collapse.

Individuals with facial collapse may notice significant changes to their facial appearance and even begin to look older than their actual age. Moreover, the gums and teeth in the area surrounding the location of the missing teeth are also affected when one does not take action to replace a missing tooth. The teeth surrounding the area of missing teeth may shift and become misaligned.


Increase Your Risk of Developing Other Health Conditions

Many individuals do not realize this, but apart from affecting their facial appearance, missing teeth can also affect their overall health. Sometimes individuals with missing teeth may develop gum disease. This can harm their overall health since scientists have linked untreated gum disease with life-threatening conditions like heart attack, stroke, cancer, and dementia.


Difficulty Eating

Your teeth act as tools that help you chew meals efficiently. Therefore, missing teeth can make it challenging to chew food properly and strain your jaw excessively. This can force you to miss out on your favorite meals and limit you to only being able to eat soft foods.


Speech Changes

Our teeth can have an impact on our speech. Therefore, individuals with missing teeth notice alterations in their speech and complain about issues like slurring, lisping or producing excess saliva when talking. Over time, missing teeth can lead to enlargement of the tongue, which can further add to speech difficulties.


Weakness

Missing teeth can make it difficult to chew and force one to eat only soft foods. Therefore, an individual with missing teeth might avoid healthy foods like fruits, vegetables or meat, which can lead to malnutrition and cause weakness.


Dental Implants Can Help with Tooth Loss

Thankfully you can avoid all the negative effects of missing teeth with the help of dental implants. Scientists have developed devices like a single tooth implant for a single missing tooth and multiple tooth implants to replace multiple missing teeth.

Our experts at Shull Family Dentistry have several years of experience helping patients avoid the negative effects of missing teeth by restoring their smiles through dental implants. Our experts will thoroughly examine your mouth and recommend dental implants accordingly. You can schedule an appointment with us at 503-362-5019.