Teeth Whitening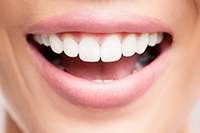 Millions of people have tried teeth whitening, including at-home teeth whitening and professional teeth whitening.

If you have a question involving teeth whitening, you should bring it to your dentist's attention as soon as possible. At Shull Family Dentistry, we will answer your questions thoroughly and not leave any questions unanswered. This will hopefully ease your mind so that your teeth can remain as white as possible, in a safe and healthy manner.


Choices in Teeth Whitening

When it comes to choices in teeth whitening, you can have it done in a dental office or you can purchase a whitening product to do it at home. By having the dentist do it, it will be a professional grade that will use professional tools and a higher concentration of a whitening solution. Your at-home option will provide you with a store kit that allows you to determine the cleaning strength that you want.

Our dentists know the exact amount of cleaning your teeth need to achieve the desired results. By having the whitening done professionally, the dentist will use a multitude of tools and commercial strength peroxide. This peroxide will be a lot stronger than what an at-home whitening will have.


What's in Teeth Whitener?

As far as teeth whitening is concerned, the enamel on the teeth is what gets whitened during a whitening session. The whitening solution needs to penetrate and reach the dentin in order to be effective. The whitening process will begin as soon as the whitening solution hits the dentin and the stains get removed.

The solutions used most commonly involve hydrogen peroxide and carbamide peroxide. These solutions will be in their purest forms so that they have the most effect. Normally, the solutions will be incorporated into a gel, rinse, or toothpaste. The type of whitening agent used will be effective no matter which is used.


Whitening Results Will Be Unique

When you want the desired results, the solution will need to be a strong amount that can handle the job. This will be especially true when stain removal is involved. With stains being so difficult to remove, you may not have a choice but to get your whitening done professionally.

With the knowledge of the type of stains you have, the effectiveness of a whitening solution will be unchanged. You also need to understand that an extrinsic stain will be taken out a lot sooner and easier than a stain that is intrinsic. The reason is due to the amount of staining that is present.

Get a hold of Shull Family Dentistry today at 503-362-5019 and the dental staff will get you scheduled for your teeth whitening.