Inlays and Onlays

Salem, OR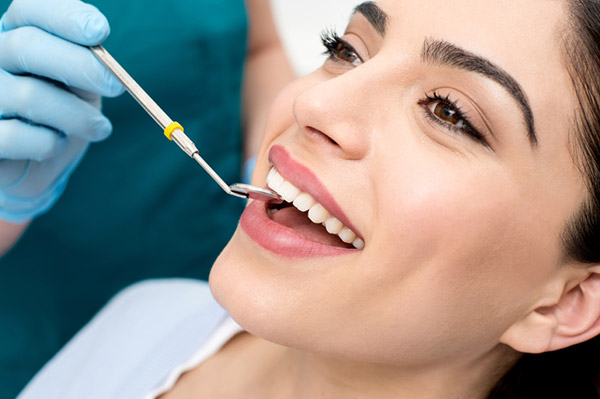 Inlays and onlays are also known as indirect fillings. They are in-lab-made dental restorations that are mostly used to repair huge voids. Normally, Inlays and onlays are customized to meet the cavity's size and form. They give a long-term remedy for decayed and damaged teeth and are primarily used to fix the molars and premolars.

Inlays and onlays are manufactured using porcelain because it resembles your natural teeth, improving the patient's cosmetic appeal. Inlays are small porcelain pieces that are made to fit into the grooves of teeth and not extend past the cusps. In contrast, onlays are often larger than inlays and cover larger cavities that extend beyond the tooth's cusps. For more information about inlays and onlays, visit Shull Family Dentistry.


Benefits of Inlays and Onlays

Inlays and onlays are used to replace full-coverage crowns. They also give extra strength and support to the damaged teeth. As a result, your teeth will endure more pressure when biting and chewing, allowing you to eat food without more struggles. Inlays and onlays also help preserve your natural tooth because less enamel is extracted during treatment. Inlays and onlays improve the appearance of your teeth because they closely mimic the color and shade of your real teeth. They are also excellent for repairing a broken filling in a tooth. Dental Inlays and onlays are strong because, with proper care, they can last for a long period without discoloring.


Inlays and Onlays in Dental Procedures

More than two appointments to the dentist are needed for the inlays and onlays process. On the initial visit, the dentist prepares the injured tooth. In order to place onlays and inlays more easily, your dentist may need to remove the existing filling from your tooth. The inlay or onlay will be created using an impression of your teeth that the dentist will take and send to a dental laboratory. Inlays and onlays are frequently made of gold, porcelain, or resin. The final restoration's appearance is the biggest distinction between the three. Depending on your dental needs, your dentist may advise you on the best inlay or onlay.

For the purpose of preventing additional tooth decay, the cavity is filled with a temporary filling during the second appointment. The dentist sets up your inlay or onlay implantation appointment later. During this session, the dentist will remove the temporary filling and place the inlay or onlay on the affected tooth. Your dentist might use an anesthetic to reduce pain.


How to Care for Your Inlays and Onlays

The inlays and onlays just need a few days to recover fully. Your restorations will be sturdy and long-lasting if you practice good dental hygiene. Avoid or minimize meals that contain sugar after the inlay or onlay implantation. Additionally, remember to rinse your mouth with water after consuming acidic beverages.

Most importantly, make sure you have normal dental exams twice a year so your dentist can examine your inlays and onlays. The dentist will check for any damage, leaks, or symptoms of illness during the checkups. Visit Shull Family Dentistry to get more information about dental inlays and outlays. Call us today at 503-362-5019 to book an appointment.