Dr. Paluska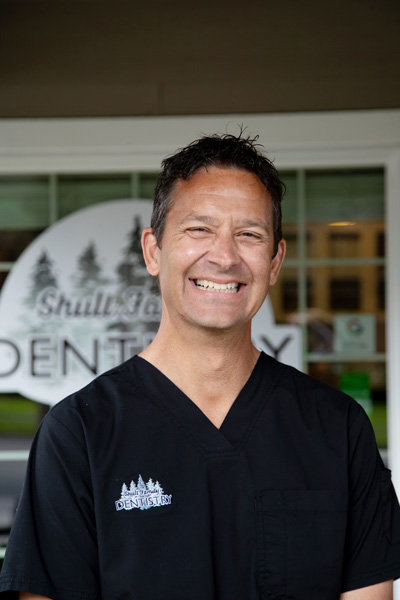 Chip Paluska, DMD

Always with a keen eye for how he can help local families, Dr. Chip Paluska has been a part of the Salem community since 1995. He completed his undergraduate degree at Oregon State University in the late-1980s and then earned his DMD degree from Oregon Health and Sciences University Dental School in 1991. He practiced dentistry in Eagle, Idaho, for four years, then came to Salem in 1995.

In that same year, Dr. Pulaska purchased a well known dental practice from Dr. Dan Wiles. Now, Dr. Pulaska is proud to pass the practice on to Dr. Levi Shull. Dr. Pulaska has stayed on at Shull Family Dentistry, in part to continue treating his long-time patients, in part because he simply takes such joy in helping his fellow Salem residents lead healthy, happy lives.

Dr. Paluska specializes in preventive dental care, in making sure patients of all ages have the tools and knowledge they need to maintain good oral health for life.

In addition to staying on with Shull Family Dentistry, Dr. Paluska has also gone into real estate. He is now a licensed agent with Berkshire Hathaway, right here in Salem.

When he's not helping patients and families with dental care, he's out in Salem assisting people in finding the homes of their dreams. And when he's not doing that, Dr. Paluska enjoys golfing, scuba diving, and photography.