Are Dental Implants Affordable

Salem, OR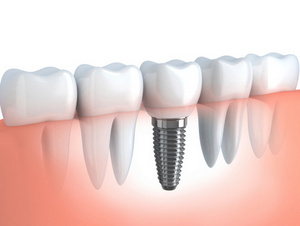 Dental implants are the most common option for anyone who has missing teeth. Most patients with missing teeth are worried about the cost of dental implants since insurance companies rarely cover them. Dental implants consist of the abutment, body, and fixation post. A dental implant is inserted into the jawbone where the tooth root was while the abutment is attached to the implant body.

At Shull Family Dentistry, we provide dental financing plans for all of our patients. Our dentists have years of experience and are licensed to perform dental implant surgery. Affordable dental implants are always within patients' reach when they have the right financial plan. We invest in modern technology that helps make the installation of dental implants affordable and fast.


Why Dental Implants are Worth It

When knowledgeable and professional dentists perform a dental implantation, it can last a lifetime. When an inexperienced dentist performs dental implant installation, there is a possibility you can experience complications that can force you to spend more on treatment.

When a dental implant is perfectly installed, it can be among the best investments for your teeth. Dental implants replace the missing tooth root. Dental implants also offer a stable base for an artificial tooth and never require filing down the surrounding teeth.

Replacing damaged, decayed or missing teeth is one of the most valuable benefits of a dental implant. When there is no tooth root, the jawbone loses its structure leading to bone absorption. Bone absorption can make the jaw collapse. This is why most older people wearing full adhesive dentures can have a sunken-in appearance in their jaw. Apart from being the only missing tooth treatment responsible for replacing tooth roots, dental implants can also last a lifetime.

Unlike dental implants, dental bridges will last for several years or even a few decades, but will eventually need to be replaced.


Important Tips on Getting Affordable Dental Implants

There are different tips you can use to enable you to get affordable dental implants.


Have a Dental Savings Plan

A dental discount plan will be a great alternative or addition to any insurance plan. It is possible to use the dental plan together with dental coverage after attaining your yearly limit. You will need to consult the dentist who will be performing the dental implant for this before you make a decision.


Reduce the Extras

Sometimes you can skip unnecessary procedures before your dental implant, especially when you are short on budget. This explains why it is essential you always get a second opinion.

Consider getting a quote from a professional offering affordable dental implant services. Our dentists can recommend the procedures you can do without. We only push our patients to do what we believe is best for their oral health, as long as they can afford the dental work.


Using Insurance

It can be quite expensive to have a dental implant when you do not have dental insurance. Insurance is the most popular method of reducing healthcare costs. Some policies offer preferential rates, especially when a dental implant is performed at an affiliate office. Despite dental insurance plans covering dental implants becoming more popular, they have strict requirements. In most cases, it entails proving that dental implants are essential and that no other reliable and affordable treatment option exists.


Use Financing Companies

Some companies can help finance your dental implant treatment. It is an excellent option for patients needing time to settle their dental implant costs. Such businesses will fund the patients' dental implants and receive payment from the patient in installments.


Make Good Use of Tax Deductions

You can use your tax deductions to help finance dental implant procedures. Using your savings will enable you to lower overall costs. You can make a payment by writing a check or paying with a debit card directly to the dentist.

Consider using the money you transfer to your savings account before the year ends. Unlike other types of funds that do not guarantee rollover, if you fail to spend the savings, you will forfeit them. You will keep the funds at the end of the year, but you need a high deductive savings plan to have the account. Ensure you check with your employer or human resource manager for details.


Cost Over Time

Despite the dental implant procedure being expensive, considering the cost over time, it will be a good value for your money.

Investing in dental implants will make sense when considering the amount of dental work you need if you do not replace the missing tooth in time. Although they are costly initially, they will save you lots of money in the long term, as dental implants are a fixed, permanent restoration.


Check with Local Dental Schools

Dental school students will always need patients for their training and practice. Most dental schools will offer dental implant services like single-tooth and multiple-tooth implants at half the cost because of a lack of expertise. Checking with dental schools can be an excellent way to get dental implants at affordable rates.

You need not worry since all procedures are carried out under the watchful eye of licensed professionals. The only downside of working with dental schools is that the process will, in most cases, take longer.


Schedule Your Dental Implant Consultation

At Shull Family Dentistry, we offer affordable dental implant services for both single dental implant and multiple dental implants. Our staff has years of experience in handling different dental cases. You can trust them to handle any dental implant case guaranteeing successful procedures at lower rates. Call us today at 503-362-5019 to schedule your consultation and make the first move toward an aesthetically pleasing and healthy smile.