Dentistry for Kids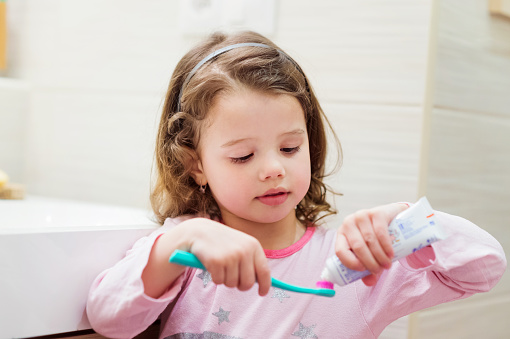 All throughout childhood, the susceptibility of a child will grow when it comes to any type of dental concern. For the most part, it can be related to the amount of sugar the child takes in. So what a parent needs to do is decrease the sugar intake and have the child be seen by us regularly here at Shull Family Dentistry so that your child's oral health can be maintained.


Why Your Child Should See A Dentist

By taking your child to the dentist, you are taking an important first step towards their dental health. The professional staff at our dental office will go out of their way to ensure that your child is taken care of throughout the appointment. The dentist will also ensure that your child is comfortable and relieves any anxiety by having you with them.


Why Children's Dentistry Matters

Starting young is always a good way to get your child into healthy habits. This is especially true for children whose baby teeth are still coming out. This will allow the dentist to see the existing teeth and as well as the gums of the teeth that have not broken through yet.

After the dentist has made a visual of the teeth and gums, they may advise you on what type of toothbrush should be used for your child. When the right type of brush is used, it will provide the right amount of brushing to keep plaque at bay. The brush also should not be too hard or too soft.


Age for First Dental Appointment

It is not uncommon for a child to be one year old and be seen by the dentist. While the child is in the exam room waiting to see the dentist, they will be made as comfortable as possible. The environment will be warm and inviting. If necessary, the parent will be allowed to remain with the child during the appointment.


As the Appointment is Being Conducted

As the dental appointment is underway, there will be a plan that the dentist creates based on the needs of the child. This plan will be initiated following the formalities as well as obtaining initial patient information. You will be able to inquire about the exam and also ask questions related to your child.


Preparing Your Child

Since you know that your child may be scared to come see the dentist, especially the first time, you should try to prepare your child as best as possible before they come see us and what to expect during the visit. When they are prepared, they will be less nervous about coming to see us. Contact us at Shull Family Dentistry at 503-362-5019 and have a dental appointment made for your child.