Dental Bonding

Salem, OR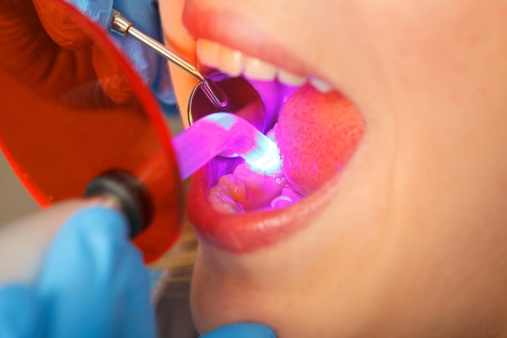 Dental bonding is a process that involves a resin being bonded to teeth to help repair a tooth that is broken or cracked. Bonding helps the patient regain their tooth so that they can continue to enjoy their favorite foods and retain the functionality of their tooth. Once you make an appointment through Shull Family Dentistry, we will have your teeth fully restored and bonded so that you can get back to your regular routine as soon as possible.


The Purpose Of Dental Bonding

Bonding takes place when a special material is used to make a repair to a tooth and to fix any flaws in a tooth. Sometimes, your tooth may be bonded if your tooth changes color. Other times, bonding takes place for teeth that are decayed or broken.

Your bonding will allow your teeth to seem larger than they really are by comparison. This is good for teeth that are not normally big in general. Oftentimes, the teeth will become equal in size once bonding is completed.

The amount of time needed for a bonding will vary, but should not be longer than an hour at the dentist's office. Besides that, more time may be necessary to complete your bonding if you are in need of multiple bondings. Of course, your dentist will determine the amount of teeth that need bonding.


Risks of Dental Bonding

Your bonding may involve a few precautions that need to be recognized. In regards to the strength of the teeth, the bonding may not be equal to the tooth. You also need to be aware of any chipping that takes place. This chipping can be caused by hard items that you eat so it is best to avoid these if possible.

You should also refrain from drinking coffee or wine to avoid tooth staining.


Preparing For Dental Bonding

Once your dentist determines a need, your appointment will be made for bonding. Circumstances that could prevent you from having a bonding include tooth decay.


Bonding Maintenance

Bonding maintenance is needed so that your bonding lasts for years to come and to also keep an eye on any damage such as a chip or cracks. Like always, keeping a good brushing routine will be necessary to ensure that the bond remains whole. Besides maintaining the bonding, you should schedule appointments for any instances of chips.

You need to ensure that the food you eat is not too hard so that your teeth remain strong and hard. This will also help in keeping your teeth appearing healthy. By getting a hold of Shull Family Dentistry at 503-362-5019, we will take the time to go over the entire dental bonding process with you.